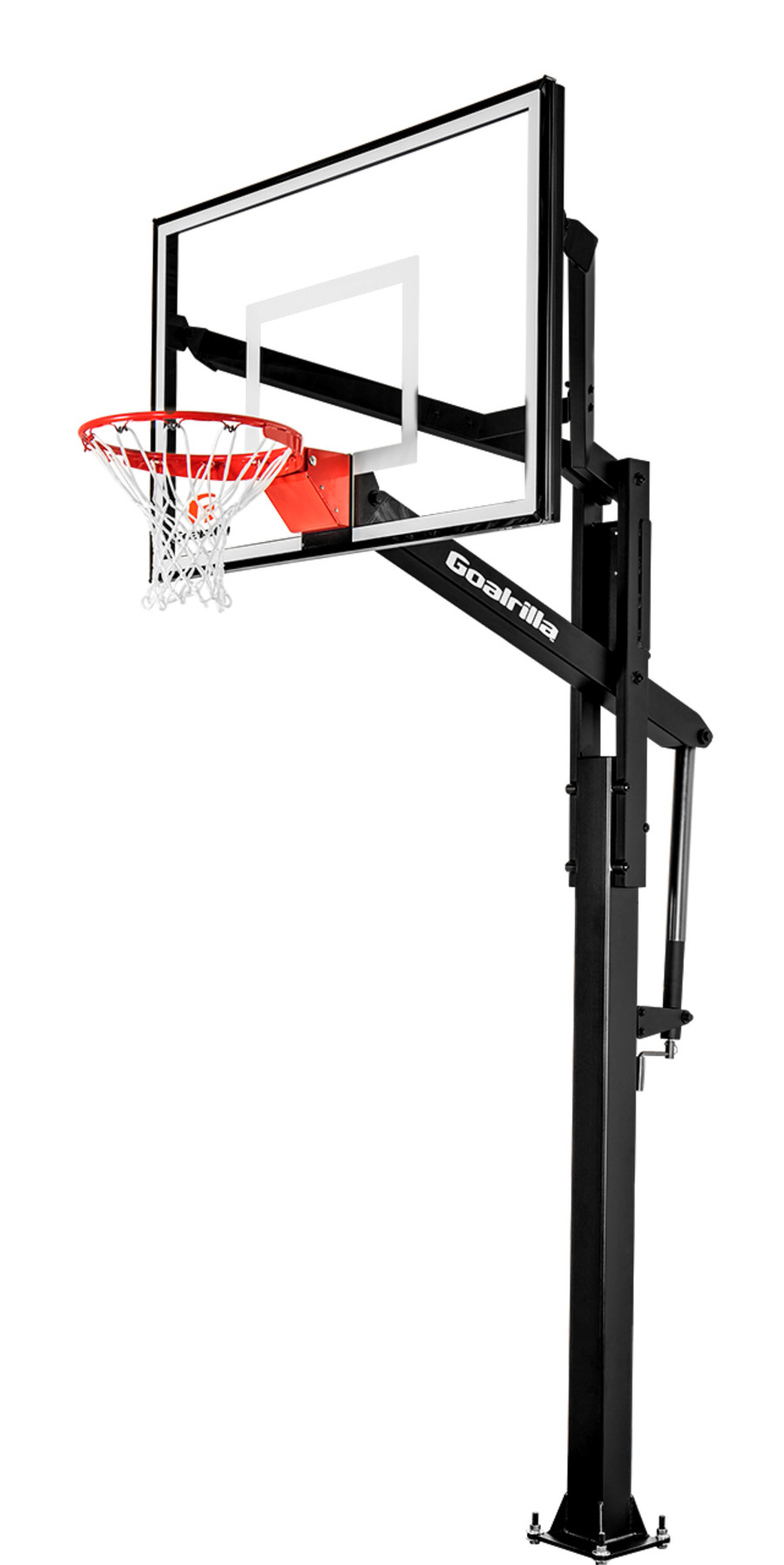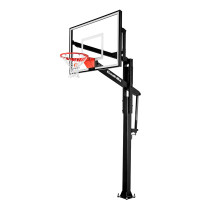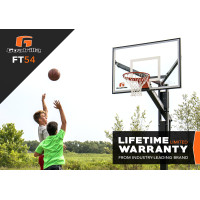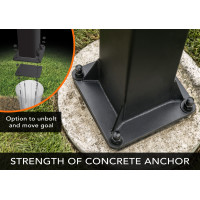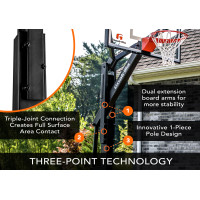 Includes
Heavy Weight Flex Rim

Anchor System
Specs
Description
Technology
Clear View tempered glass backboard delivers pro-style look and rebound performance
5x5 Pole Size
3/8" Thick Tempered Glass Backboard
3' Overhang
Jared
From Evansville INDIANA
Length of Ownership:

1 month
Built like a TANK!
Man all I can say is you get what you pay for!!! You may look at this and compare it to your cheaper sporting good store basketball goal but there is no comparison! I've had 3 of the cheaper goals in the past 4-5 years... this is a goal that will last me a lifetime... just go and look at them you will see what I mean! This is a combination or the Ferrari/ Sherman Tank basketball goal making the others look like something you would find at a local scrap yard! Needless to say I'm very impressed with this thing installed to the concrete as the instructions tell you it's there for the long haul.. unless you move then you just unbolt it and take it with you! I would say I would buy another but I don't think I will ever have to it will outlast me ha! Don't take it from me go take a look it's a beast great quality!
HoopsMomma
From Excelsior, MN
Length of Ownership:

4 years or longer
We have had our Goalrilla for 5 years. Looks like the day we got it.
This system is worth the money. It holds up and looks like new.... even 5 years later. Easy to adjust for little kids and perfect for our travel and high school athletes. The basket has seen 100,000 shots and looks/functions like new. Great accessories as well. (love the rebounder so I don't have to!)