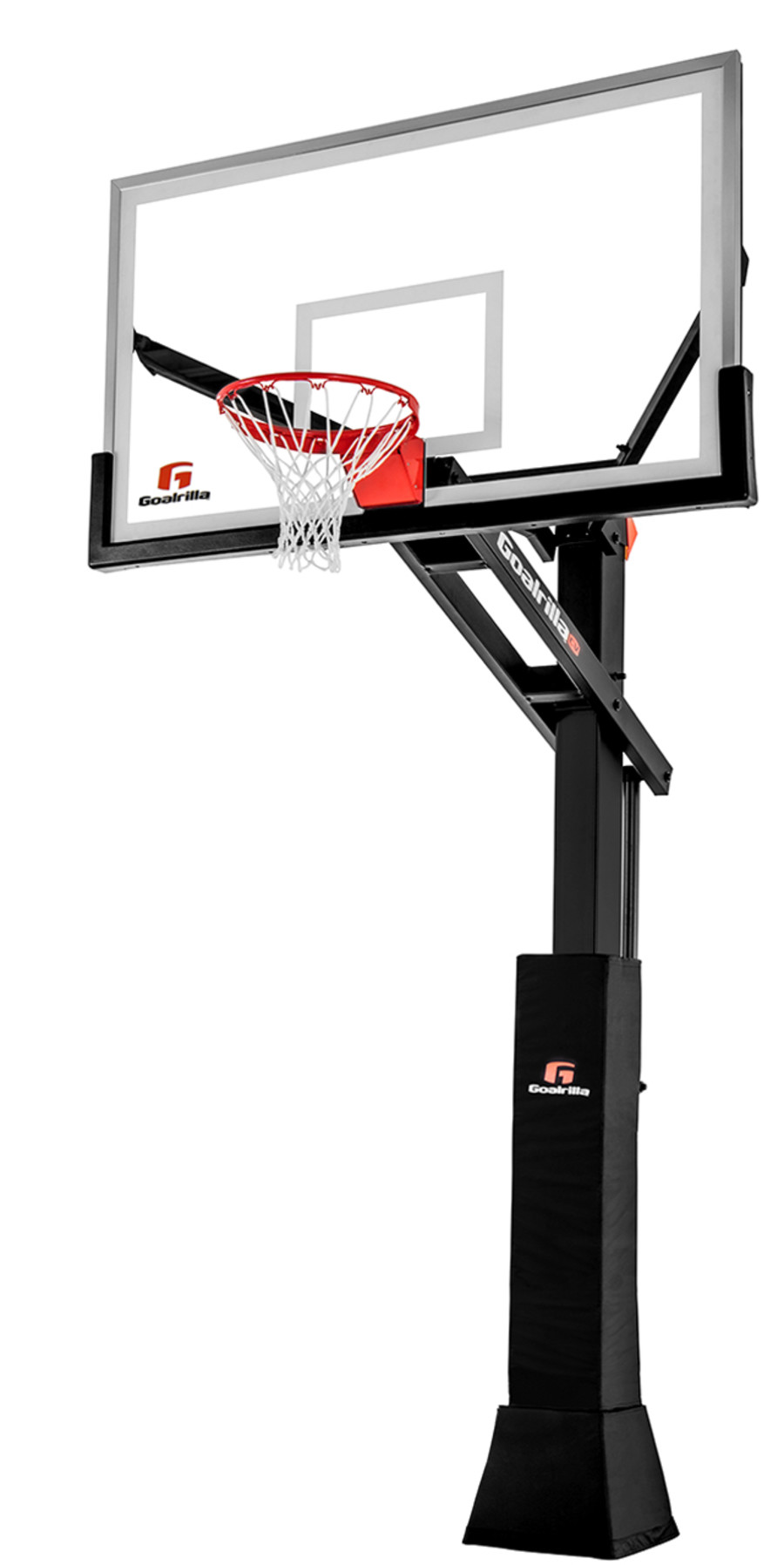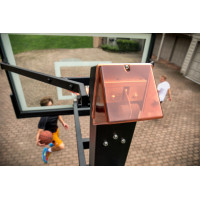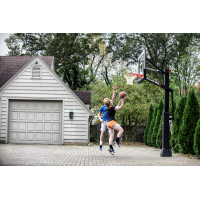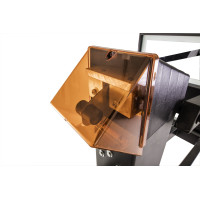 Includes
Anchor System

Universal Backboard Pad

Universal Pole Pad

Heavy Weight Flex Rim
Specs
Description
Technology
Revolutionary technology that significantly reduces the shake of a basketball goal
Meets NCAA and NBA regulation backboard size of 72" x 42".
6x8 Pole Size
1/2" Thick Tempered Glass Backboard
4' Overhang
Skilz
From California
Length of Ownership:

3 months
Awesome Technology
I was skeptical about this until I went into a local showroom and saw the difference between this and another brand. This thing is rock solid and practically has no shake - even after a hard two handed dunk.
Rc
From Granville, OH
Length of Ownership:

1 - 3 years
Rugged quality
This is without question the highest quality hoop around! The kids and I play on it for hours everyday and never test its full capabilities. Ours is over 2-years old now and looks and plays like brand-new! Love it!