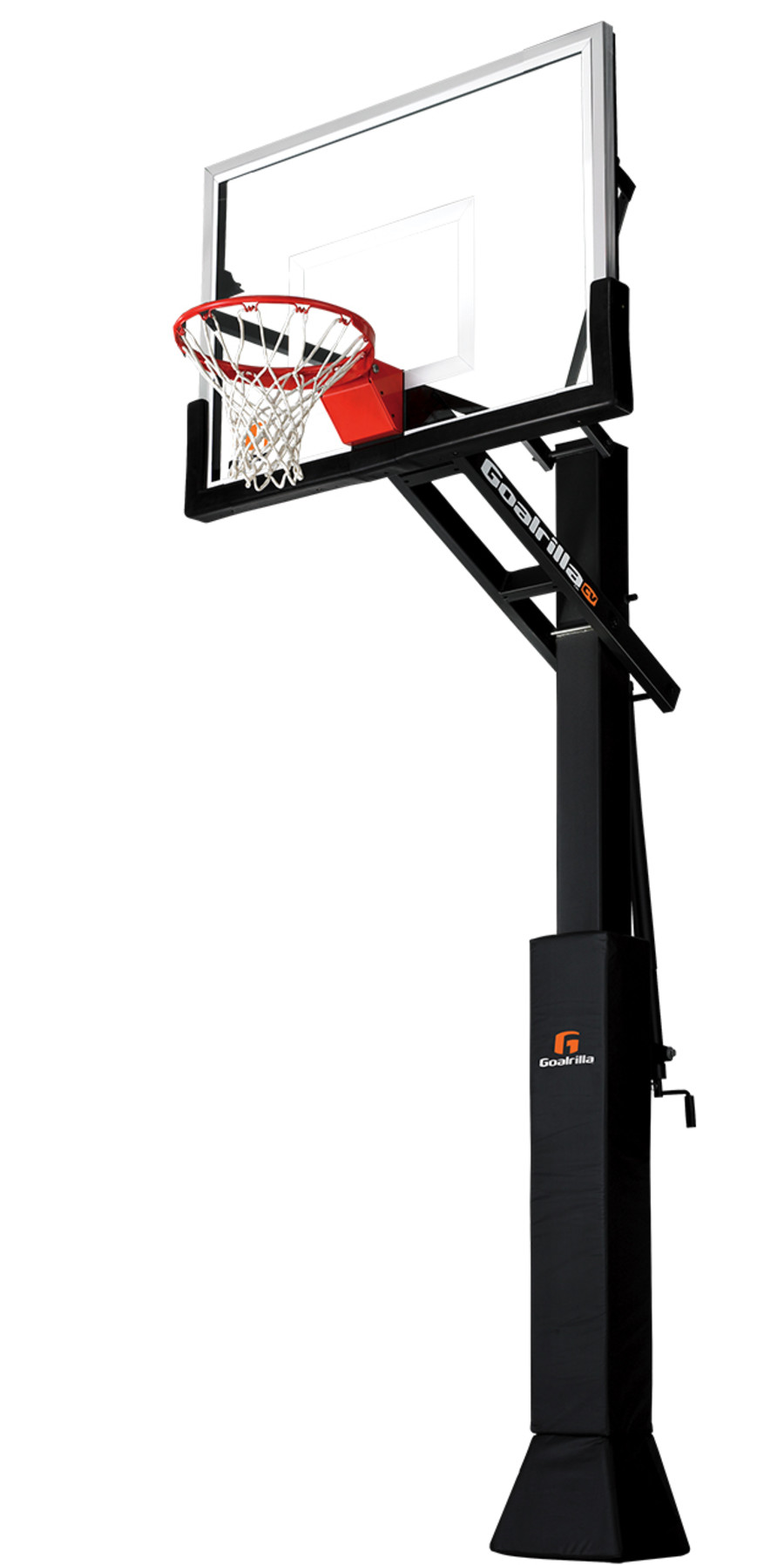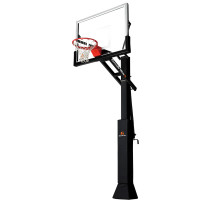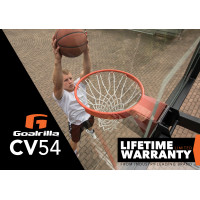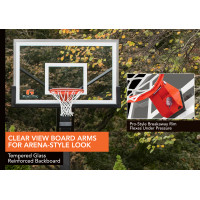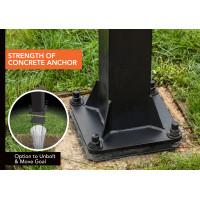 Includes
Anchor System

Universal Backboard Pad

Universal Pole Pad

Heavy Weight Flex Rim
Specs
Description
Technology
54" x 38" Clear View tempered glass backboard delivers pro-style look and rebound performance
5x5 Pole Size
3/8" Thick Tempered Glass Backboard
3' Overhang
thumbs
From Boonville Indiana
Length of Ownership:

1 month
great customer service
Being in the maint. field for many years,I liked the welds and the care to which this product was built.Had a very good instruction manual with it,two adults put it together We used a tractor with a bucket on it assembled the whole thing in the garage and put it up all at once,went well.
JB
From Dallas, TX
Length of Ownership:

1 week
Superb quality goal
I just got my CV54 installed and I absolutely love it. The rebound off the backboard and rim really is just like at a gym, and there is very minimal vibration afterwards that stops very quickly. It is so good you don't mind missing shots because then you get to see and hear how perfect the rebound is! The fit and finish is also top notch, the goal, padding, and clearview backboard are very attractive. The mechanism to raise and lower the height is very smooth and easy to use. The 54x38 inch glass is just the right size for my larger than average 2-car driveway. I'm sure the 60 inch would have looked OK too, but I certainly don't feel like I am missing the extra few inches. This hoop is hands down better than every other residential basketball hoop I've played on. Nothing else I've seen is even close to this level of quality.