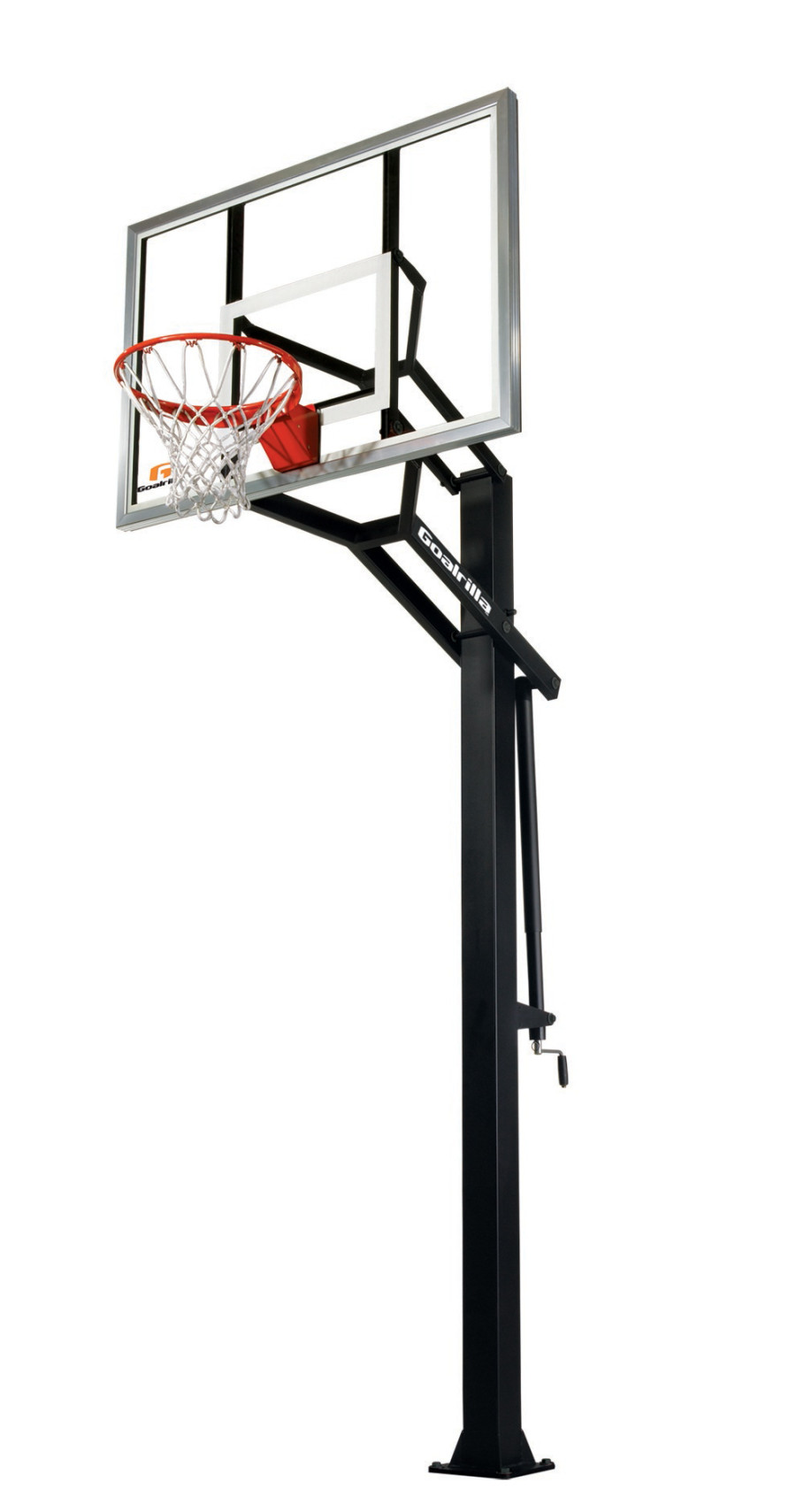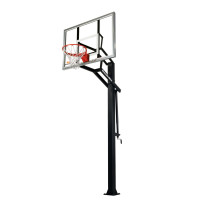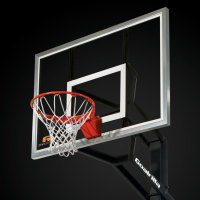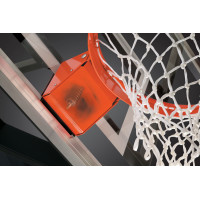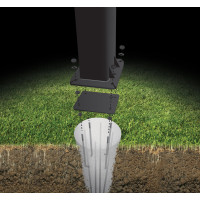 Includes
Anchor System

Medium Weight Flex Rim
Excellent rebound with 3/8" thick tempered glass 54" x 34" backboard
5x5 Pole Size
3/8" Thick Tempered Glass Backboard
3' Overhang
justin
From Wake Forest, NC, USA
Length of Ownership:

6 months
Here's the deal
OK. this review is from an average joe backyard court that I had poured. I bought the GSIII for 899.00 back during Christmas 2012. First thing that was the biggest task was digging the hole. YES, I did it with a post hole digger 48 inches deep, 16 inches wide and mushroomed it out at the bottom just like the instructions tell you to do. The re-bar they send in the box to me was not enough. I went to Lowes and got more 1/2 inch re-bar and put it down in the hole. The more concrete can grab a hold to the better off your goal will be from working itself loose in the ground. I made sure that the anchor plate was absolutely level, I did not want to move any of the adjustable nuts on the anchor plate to level the goal post. The more you have the goal bottomed out at the base on the plate the better off your goal is from moving when shooting. I let the anchor plate dry for one week before setting the post up. My post was absolutely level and I did not have to move any of the 4 corner nuts on the anchor plate to make it level. Also, I did not want to have a big overhang over the concrete pad because I wanted to maximizes the playing area. So, I moved my hole back 19 inches from the edge of the court. NOW, with all that being said, YES the goal still has vibration when shooting, but you must understand this too, this is far superior to any other goal out there. This is not a NBA goal nor court. The 5x5 post is a must and the glass backboard is a winner. I do have some play in the rim before the spring is active on the inside but its ok. We love this goal and play on it everyday. Spend the extra and get the 5x5 post or the 6x6 post.
This product was installed well
We really love our Goalrilla hoop. We have had goals in the past that were terrible and would start leaning after a while. This product looks nice and we get a lot of use out of it! Thanks so much for making a great product.