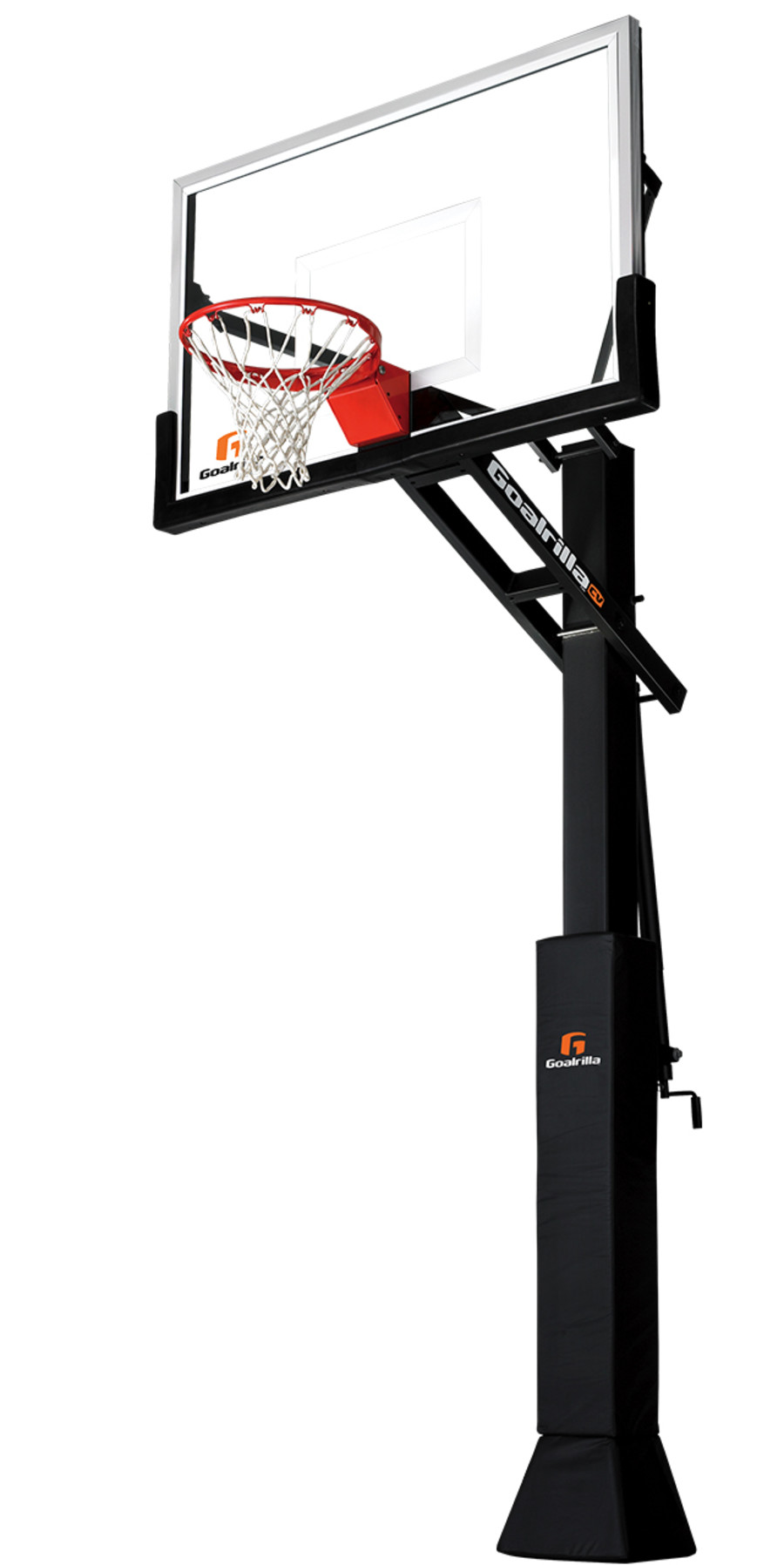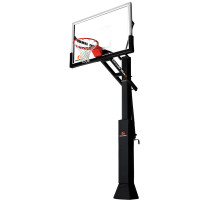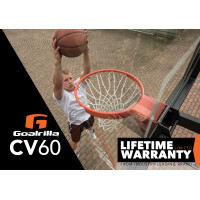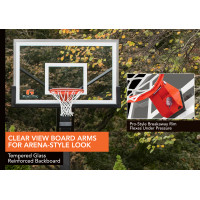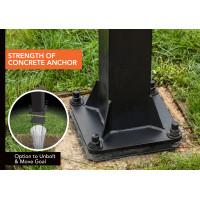 Includes
Anchor System

Universal Backboard Pad

Universal Pole Pad

Heavy Weight Flex Rim
Specs
Description
Technology
60" x 38" Clear View tempered glass backboard delivers pro-style look and rebound performance
6x6 Pole Size
3/8" Thick Tempered Glass Backboard
3' Overhang
PTC Dad
From Peachtree City, GA
Length of Ownership:

1 week
You get what you pay for
The CV60 is expensive when compared to some of the other goals out there, but you definitely get your money's worth. It looks great and the CV 60 is professional grade. It is also the perfect size for a driveway hoop. This is a solid goal that will last for a long time. I had it professionally installed and the installers probably needed 3 guys instead of 2 to lift the up the goal while mounting the pole. There is no movement when the ball hits the backboard. My kids love it and our house has now become the go to place for pick up games.
Casey Ehlert
From MN
Length of Ownership:

1 month
Absolute Quality Product
Just finished installing our CV60 last week. The boys and a bunch of neighbor friends have played quite a bit and it's been flawless. If you make a bad shot and it hits anywhere on the board or rim it's a quiet thud and no movement. The looks alone put any others to shame. Even the copy cats still don't have that look this one does. Very easy to adjust my 6 year old has zero issues. Was very easy to level and prepare for play. Would recommend this one 100%. I was going to go with a different brand but kept coming back to this one and am VERY happy I did.